The fuck did I just watch.



spoiler (click to show/hide)

I want it.
Looks like MGS5 gameplay without the Konami stank on it.
:rejoice :phil



spoiler (click to show/hide)

And most likely a better story
I'm more concerned with Soyny and what they're going to allow Kojima to do/not do.

Soyny: "Yeah... we can let Sam get by peeing on things, but not sure we can have that topless lady...."

Kojima: "There's a reason for that: There's a Strand linked to her clothes and you need to link them in order to connect her past and her future life, if it isn't in, there will be a corruption in the flow of Strands and Beached Things and the game cannot be completed and the story inconsistent...."

Soyny: ".......ok...well, I suppose if...."

Kojima:

spoiler (click to show/hide)

(http://assets.vg247.com/current//2009/09/kojima.jpg)


Soyny: ".......very well."


Dat's dat Def Stranding purp.


Found Kojima's inspiration for this game.

https://www.youtube.com/watch?v=Uuq6HgKgEFQ


spoiler (click to show/hide)

You can't find the music video with the real lyrics on YT ::)
https://www.dailymotion.com/video/x224q5
or is it the most open possible? :rollsafe



spoiler (click to show/hide)

nah it's mostly empty but i had fun fucking around with dudes in the mini encampments and such
TAKING PACKAGES TO THE NEXT LEVEL

https://www.youtube.com/watch?v=vOI3ZXjfy1I&feature=youtu.be



spoiler (click to show/hide)

Still excited.
bunch of headlines on gaming sites: "NEW DEATH STRANDING TRAILER HAS MAJOR SPOILERS" "TRAILER PACKED WITH SPOILERS" "HUGE SPOILERS FROM TRAILER" "KOJIMA REVEALS ALL" "GIVES AWAY DEATH STRANDING PLOT" "SIXTY TOP REVEALS FROM TRAILER" "ENTIRE GAME IS SEVEN AND A HALF MINUTES LONG"

me watching eight minute long trailer full of narration: :whatisthis



spoiler (click to show/hide)

i liked the part when he randomly wandered into world war i
Oh my fucking gawd! Iíve had to pause every single fucking cutscene so far at least once to bust out laughing! I nearly pissed myself when I heard the name...



spoiler (click to show/hide)

Die-Hardman


So glad I ignored this during development. I wouldnít have wanted that moment spoiled
The explanation for MULES literally had me burst out laughing


One of my fave parts from the beginning...



spoiler (click to show/hide)

When you get to the room to see your mom, you hear something like this, either from DEADMAN or DIE-HARDMAN: ďSam, you must talk to your mom, THE PRESIDENTĒ and I was like sheeeeeeeeeeeit Iím Don Jr!


Jack Herer man I tell you
This game just took a fucked up turn, ha.

"You're on the clock. But also we are gonna give you a big speech that takes up time!"

Kojima has a more positive view of the American Presidency than most Americans.


Yes, the great tradition of the American Presidency...



spoiler (click to show/hide)

Where the presidency passes on to the princess upon the monarchís death


So glad thatís being preserved.
spoiler (click to show/hide)
A trophy for pissing, of course.
So, I played about 4 hours tonight and I kind of like it so far.

In typical Kojima fashion it has interesting themes but hits you over the head with them.

Kojima is often/sometimes accused of putting meta-themes into his games that are less explicitly stated.

I have a friend that swears up and down that he thinks kojima left MGS V partially finished on purpose to leave the players, MGS fans, and Konami with a phantom pain.

Thematic spoilers, minor plot points:


spoiler (click to show/hide)

I used to think he was crazy, but now Iím not so sure because this has unstated themes that are much more obviously done. I think this game might be repetitive on purpose, and the tasks are menial and too numerous also on purpose, and you seldom interact with NPCs on purpose. Itís obviously a commentary on modern society.

This seems to also be a (pretty obvious) meta-commentary on modern game design itís like some sort of Ubisoft game taken to its logical conclusion and youíre supposed to ask yourself why you are still playing a game that is wasting your time. The MULES are players of modern games, just going from one fetch quest to the next, for no obvious.

I love clips of this game, I can't watch anybody playing it for like more than two minutes straight or anything but all the Twitter clips and gifs are great. MGS V was similar.

Like this classic:
https://www.youtube.com/watch?v=KSnkqk-MeC0

https://www.youtube.com/watch?v=ryErgaO3VYg



spoiler (click to show/hide)

https://www.youtube.com/watch?v=FYAJsOVwzm4

https://www.youtube.com/watch?v=pNkjEakz2C0

https://www.youtube.com/watch?v=g_wFbWkUgD4

https://www.youtube.com/watch?v=IBDpQzjPRcE

https://www.youtube.com/watch?v=5f-9LsRMbfk
Did any review ever use "It can Republique my balls"? Cause if not, missed opportunity.


But what does this have to do with Death Stranding? :confused This is the Death Stranding thread. :confused



spoiler (click to show/hide)

:-* :-* :-* :-* :-* :-* :-* :-* :-* :-* :-* :-* :-* :-* :-* :-* :-* :-* :-*

spoiler (click to show/hide)

:doge


I haven't finished the Blaustein article yet, but it seems like most folks would agree that Kojima's writing is hit and miss without a team of editiors. Sort of like the Magic the Gathering dude that is getting flack for their latest novel now. :doge
This game is fucking great. Just beat it... kinda.

The only thing that sucks is that I spent 10 hours setting up a zipline route through the mountains and their respective preppers that looped all the way back to mama's lab. 300 likes... while some chode's useless bridge that spans a river you could jump across has 2908729872987289 likes.

I almost had an emotion when you realize

spoiler (click to show/hide)

the figures in the sky from the 1st trailer were the people who loved you and just wanted you to be happy

:crybaby :crybaby :crybaby
Iím a bit confused what happens when you get caught by BTs.

Has anybody done this a bunch of times and understands how it works?


spoiler (click to show/hide)

I went yolo on a section and just tried to drive straight through the BT area and got caught. But like, I got caught by the hands, then one of the big things came out.

I didnít even fight it, I just ran away until I wasnít in the black hoop any more and then... all of the BTs just disappeared?! It was really weird.


Like if thatís how it works, itís almost more convenient to get purposefully caught.
spoiler (click to show/hide)
Their parents worked for NASA! :bolo
spoiler (click to show/hide)
Definitely, the dynamics between how they were different and stuff was just too damn much. One has earrings in one ear, the other the other ear. ďWeíre twins.Ē ďActually were conjoined twins and I got the uterus and she got the ovaries. I wear glasses and she doesnít. Please cry.Ē

And Sam Porter Bridges doing his best Solid Snake ďhuuuurrrmmmĒ look was :jeb

I will say that the teeth on ďlockneĒ are really distracting in that model though, and her face moves like she is full of silicone fillers.

also we got the implied lesbian incest and comics about her titties be spraying milk for her ghost baby.

I am genuinely surprised that kojima had the restraint not to show milk leaking through her shirt.

Also the whole Sam in the shower with Deadman, was lol. Like he accurately modeled water spraying off the fat fucks lips, but didnít catch on that the whole scene looks like some weird gay bear porn.



Iím about 35 hours in at Ch. 8. Episode 3 was the longest by far and it feels like the rest of the game is going to rush to a conclusion fairly quickly from here.

I kind of get the complaints about the game, but not really.

The story is stupid, but no stupider than any other kojima game


spoiler (click to show/hide)

I love the umbilical core images from Heartman. Itís like every creature on earth has an umbilical cord attached to the beach, and basically the same thing as this happened to the dinosaurs or something... :kiss


I donít know, itís still easier to follow than every MGS >= 2 and probably more memorable. Imo itís still better than average for a vidya story and better than average for a kojima story.

For the game play, my biggest complaint really is that it doesnít lean into the logistics part enough. The worst parts of the game are the BT/terrorists and mules and the best part is traversal and route planning. Harder to navigate environments with more fancy tools would have been better, imo.

That said, I sometimes like the madcap Mr. Bean way you can complete missions too.

Like, I had a mission where I chose to drive a truck through mountains instead of take a foot route like they seemed to have intended. I tried to skirt around a BT area by being cautious, but misjudged where the would be, so when they found me I gunned it and basically cannon balled down the mountain.

I didnít plan for any terrorists so had no weapons, and when I ran into them, I ran over a bunch with my truck... then they stun bombed my truck so I fought a bunch with my bare hands, then got back in my truck and try to gun it over some rocks, and then some churches song or whatever started blaring once I got away in the messiest possible way => S Rank!

Those moments are super hilarious and still kind of tense, even though they are not incredibly difficult.
Imagine making a game about crossing the country to find your sister but framing the journey with these weird romantic implications concluding with a run along the beach while looking longingly into each others eyes.

All because the director of said game had a crush on the actress growing up.

Also

spoiler (click to show/hide)

she isn't really your sister.

spoiler (click to show/hide)

It's your President mom's spirit.

spoiler (click to show/hide)

Also your mom/sister/President isn't actually related to you at all.

spoiler (click to show/hide)

lulz this story omg
The whole Mama thing is peak Kojima.



spoiler (click to show/hide)

Like yeah a woman and her dead stillborn baby is kind of something the game should tackle. I mean the BB's are basically stillborn babies. The story is about life and death. The setting of the world is one where life and death are basically crossing over. Of course you'd want to explore a person who experiences that at the most absolute. A woman. Now it is probably out of Kojima's depth as a writer, but I don't begrudge him trying and I'm not going to say its the most mysgonist thing as some dumb kotaku writer did. It makes sense. And honestly that first cutscene where you meet her is ok. It's interesting. She's clinging to something she feels she has a connection to as a mother(yeah...), but has never really been alive. It really fits the game's themes.

It's just Kojima can't leave enough alone and throws in this dumb ass twist to complicate things. Her twin sister who looks just like her(except wearing some Deus Ex MD outfit) and sounds like her and later basically is her, is also heavily involved in the child birth. To the point that they have a strained relationship over it. They also are like psychics...Oh and Mama is kind of dead herself!. It's fucking dumb and reminded me of Stillman in MGS2(I WAS LYING ABOUT THE BOMB). Here's a simple backstory, lets make it overly dark and dramatic and have the characters tell it to you in intense monologues over and over again.

It really kind of hints at the problem with this story. The characters are very unrelatable, dry, and too dramatic. In a way that sucks all the humanity they could have. A problem for a game about making human connections. All the people are cold, weird, and not really likeable. Yeah, I expect weird stuff, but you gotta kind of ground the weird. A woman with a still born baby who through the spiritual fucked up stuff of the world has kept her connection to it....thats relatable and understandable. Adding all that shit really muddies that and makes it less understandable and ultimately less interesting.


Still really like the game though.
Also the delivery of the line

spoiler (click to show/hide)

ďIím fragile but not that fragileĒ

. I almost lolíed in one sentence she says the same word pronounced two different ways?! Wtf?!

I absolutely love the story in this. Itís definitely that ďso bad itís goodĒ kojima level. There are some weird inconsistencies in the beginning though that make the rest of the game kind of

spoiler (click to show/hide)

like when they go to burn the presidents body, they make it really unclear what cause a void out. The game talks about her going nuclear or about to blow or something, which implies that *all* dead bodies cause void outs. I absolutely thought this for like half the game, and it make it really confusing why some characters are shooting themselves in the head while they are being attacked by BTs. Iím pretty sure that void outs are actually caused when a living person is killed by a bt, because that actually seems consistent with the game mechanics.
:stahp pls don't terminate me



You and me? We're fine, chap! :-*


:heart




spoiler (click to show/hide)

Now where's my goddam pocket money :hmph
I always felt like PT would have been destined to be bigger than whatever Silent Hills would have ended up as. The gimmicks in that game played perfectly to the then peaking streaming and reacting culture of the internet that celebrated creepypasta. Most would have probably dropped it cause it wasn't PT.

I'm in the camp of being very glad Kojima never got to make Silent Hills cause goddamn are people throwing Team Silent and their incredible work under the bus crying over Norman Reedus, who btw is the weakest part of Death Stranding outside of a japanese IG thot. Kojima getting to make Death Stranding, a glorious mess story wise but fun as fuck videogame, instead of Silent Hills where his skillset would have been detrimental, is the best that could have came out of this situation. If dude wants to make a horror game still cool, do that without calling it Silent Hill and we're golden.


Is the ig thot the chiral artists daughter? Because she was awful.

The dude that you bring her to, I legit thought she was going to end up being his special needs daughter until the mission where you bring her.



spoiler (click to show/hide)

other than the bad acting I thought having them get divorced via emails later was really dumb. Sort of goes against the theme of the game, but didnít really have any reason to have it be that way because they never seemed to do anything with that. The ďoh this woman is driving me crazyĒ thing was fine enough until heís like ďoh we got divorced and she moved back to her moms. How did she even get there?!


Iím super close to the end of this and honestly, itís one of my favorite games this gen. I acknowledge itís flaws, but itís better than the sum of its parts for me. The story is fairly dumb, but it has had some twists I didnít see a mile away, and itís engaging. And honestly... itís more coherent than a lot of kojimaís games. I love metal gear solid but still couldnít really explain the entire story to you. Because thereís so much confusing bullshit, and overlapping conspiracies, and this guy got mind controlled by this guy, and so on.
https://www.youtube.com/watch?v=iRqxgbuJ_DA

http://www.youtube.com/watch?v=iRqxgbuJ_DA

:lol

spoiler (click to show/hide)
https://www.youtube.com/watch?v=iRqxgbuJ_DA
Got to..


spoiler (click to show/hide)

the boss fight that initiates as soon as you start transporting Mama. The difficulty for these bosses has certainly started to increase. It got me and/or Mama a few times. Kinda stupid that you have to put her down just to pick up anything else. Finally defeated it with her being 96% damaged. :-\ Came to find out that you can heal her at a hot spring. Got to one and shared a hot tub scene with Mama... :heartbeat Come to show Sam and Mama facing away from each other, 20 feet apart... Mama does nothing to tease or anything... Very un-Kojima like... Disappointing. :hmph

Anywho, still enjoying this game... It seems to be blooming into something that's definitely unique.
Beat this last night, and itís the most kojima-ass kojima story ever, but honestly, I liked it. Itís ridiculous, with some really awful dialogue in places, but it also has some beautiful scenes and interesting twists that are pretty decent fun if you havenít spoiled them for yourself. I still have some questions though:



spoiler (click to show/hide)

It seems sort of implied that bringing Sam back accelerated or started the death stranding. Like, Amelie made it worse by trying to prevent it. They said something about when Sam came back is when the death stranding started.... but there was also a void out before in New York, but it seems like only one.

- i didnít quite get the significance of the mask... ďit does more than hide my face? Uh, ok, what else does it do? Why does the gold one let Higgs control amelie?
- Amelieís motivations donít really make sense. I think if she was better written, she could have been a better character.
- how did Sam not notice Lou didnít have a hang down? Who the fuck is Lou? I guess heís just a random BB unit, and not otherwise important.
- I thought Sam might be a BB because there were clues about that (especially in the trailers) but didnít think that he would be the Clifford Unger BB. That was good twist, and Mads was by far the best actor in this, so that part was pretty good.

Corny shit:
- the whole Lockne Maligne thing was lol. So kojima. Needed more gratuitous titty though for no reason.
- the line ďIím fra-JILE but Iím not that fra-zheelĒ is hilarious, and I will quote it a lot to my gaming friends. Also, ďyouíre damaged goods!Ē
- the part where dead man looks like heís going to force himself on Sam in the shower.



At the end, I really enjoyed it and am glad I didnít pass on it. I really appreciate that it has a 100% complete story with no sequel baiting. That is so unusual in video games nowadays that arenít RPGís.

I donít think the story is as bad as some are saying, but the plotting and especially the dialogue is kind of bad. Imo the game could have been a lot better if they had a better writer tightening up the general idea of the game. The broad story arc and theme I think are fine and interesting, but a lot of element landed kind of flat because the execution was not great or the dialogue was weak.
Ah, ok so..

spoiler (click to show/hide)

"the Inauguration mission" is basically a free mode so to speak? There's no real ending to said mission?
Just curious for trophy purposes.
Got back to this today after a couple week break to play Control, The Messenger and finish 13 Sentinels. Did Ch.6?



spoiler (click to show/hide)

Spent all day making zip line routes from every station to another across the entire snow mountain and then one down the back mountain to the weather station (which I'll link to the main road I rebuilt between South and North knott). My greatest accomplishment was taking the zipline route down from the Mountaineer to the base of the mountain at the base of the river where there's a private room on my game with vehicles to transfer to across the flat swampland. Since I had all the zip routes setup I did a lot of the standard orders as I was going between them and got a lot of stars and neat gear and files.

Was super satisfying and fun. That and the WHITEOUT part going to the spiritualist were fucking amazing. I couldn't see shit and somehow ended up on top of a ridge and my terrain tracker showed like a 100 foot drop down I had to go past. So I threw down and anchor and started going down and then my floating carrier carrying the fucking rocks just DROPS and snaps off and lands on some cliff mid-way down the cliff. So I have to make my way over to this tiny ledge it's on and and switch to power suit and grab it all on my back including the carrier and then anchor down and re-deploy. EMERGENT GAMEPLAY.

Also the graphics in this snow mountain are fucking insane. Zipping around it just looks nuts and the whiteout holy shit. Now that I played through Control I can say while that has great art, I really think Death Stranding has the best art/gfx of anything this year. Then when I got to the WWII part it was like how the fuck did they push out these visuals. Just blows me away and feels like a 1000 person dev team, 5 year game like Rockstar would make in the visual fidelity of it all. Kojima's team are incredible artists.

And I thought the gun play was pretty satisfying in the WWII bit. Ran out of assault rifles and switched to shotgun right when these guys rushed me and took them all out in a pretty satisfying way.

(https://i.imgur.com/J8EFnVqh.jpg)

(https://i.imgur.com/HFFmAKxh.jpg)

(https://i.imgur.com/TkCIt3Mh.jpg)

(https://i.imgur.com/AZbxbfQh.jpg)




Anyhow still absolutely loving this. Gonna hold off figuring out my top10 list until I clear this in the next week or two. Feel like it'll probably be my GoTY. Just feels like such a huge epic adventure with so many great moments. Even building roads is really satisfying, especially when you get a lot of use out of them and other people do as well.
Things I liked about Death Stranding in the end:



spoiler (click to show/hide)

+NPC cast in the world and their emails and world building of people living in this interesting post death-stranding America
+Cliff's story was pretty good. Really should've been the main plot for Death Stranding in an MGS3 way because it gives MGS3 vibes pretty hard with The Boss/Big Boss getting fucked over by their country; Plus it had lots of Mads
+Passive multiplayer was AMAZING. Took what Souls has been doing to the next level.
+World level design is impeccable. Probably one of, if not, the best open world sandboxes in any open world game. You can tell nothing was auto-generated and they level designed the shit out of this map inch by inch for specific challenges for going through each area and for a lot of the 500+ missions. Feels alive and varied and going through a place on foot, with power skeletons, with bikes, with trucks, with ziplines is a totally different experience.
+The main campaign is fantastically paced. Like you're always moving forward into new areas with new physical challenges to get through, often new mechanics and split up by a just right pace of cutscenes that aren't too short or too long and are very entertaining. Also a real good length for a big epic journey feel. While it might not feel like you've walked across all of America, it feels like you went on a big journey.
+Probably the best damn motion capture to date. Combined with good voice acting and good Kojima direction, the cutscenes are the closest I've seen a video game storytelling come to TV shows. Character models were pretty amazing too.
+Overall visuals and art direction were insane. A++ there.
+Sound direction as well. I'd crank up my 5.1 system for this game and it used it like no game in a good while. Some of the sound effects like during the whiteouts and when the giant BT steps in at Edge Knot city are incredible. A++ here too.
+Building stuff was really satisfying!
+Coming up with delivery strategies was great. Really good original core gameplay.
+So many items! Lots of fun gadgets to play with.
+Lots of fun missions
+Shooting is pretty fun. Fun fighting mules, later on BTs and fun fighting Cliff's skeleton mercs.
+Human boss fights were good. I liked the Higgs fight though I wish it was a little more stealth based and you had to sneak up on him, The Cliff fights were fun and I didn't mind the giant BT ones because you had the option of running and that was more fun and faster and worked better. Platforming across the sea of buildings with giant whales was fun with speed skeleton in full dash and dash jumping
+Original music was great and licensed selection was fantastic. Loved the Low Roar stuff. Just wish you had a music player when out on the map.
+Oh and I love all the little animation touches. Like BB swimming in hot springs and all the animations of Sam in the private room. Those are the Kojima touches I expect in his games.



Things I didn't like


spoiler (click to show/hide)

-Amelie was a terrible character and the whole story towards the end about extinction event nonsense that was really talky and blahhhh was giving me MGS4 vibes. The scenes on the red sea moon were especially awful ending stuff. And those first credits of having to sit and here bad monologue from her and then wait and then sit was testing my patience. I think the story would've been a lot better if they just cut her character and the story was just about re-connecting America + Cliff/Sam's story. They could have fleshed out Higgs out to be the main antagonist if they really needed a human one, but otherwise the BTs and ghost Cliff should've been enough. Basically I'm fine/like/enjoy the story stuff until Edge Knot City, but from there until the end of the first credits it's all kinda downhill. Luckily instead of ending on that, the game ends on Ch.14 Lou which is a pretty good solid ending, so was happy with the story in the end but they really should've cut out a lot or all of that Amelie stuff.

-The two giant BT fights sucked because they have so much goddamn health it's just bullet sponge fights of keep moving, keep getting more rockets and keep shooting for 5-10 mins until it's over. Once was enough. I was pretty pissed when the whale fight happened (I was already kinda annoyed in that last area that you couldn't fabricate anything and the BT bosses you already beat are back and you have to run from them again but while carrying cargo that can't be submerged), and I didn't expect SPACE WHALE to be the final boss of the game since I thought I was headed to the beach for the final confrontation. So long grindy space whale sucked. The one in Edge Knot is even worse because it's a small arena with a really tall enemy and the camera can't deal with keeping track of the ground level (items) while also the sky with raining jellyfish and the boss.

-Some of the grind to get stations online or stars up is kinda annoying and grindy. Like Veteran Porter sure takes a lot. Artifical caps until you sleep so even if you deliver stuff, the stars don't go up, is annoying.

very minor nitpicks:
-2 parts of the rebuilt roads go through BT territory and the car stops every time. Should've cut a clear route for the roads so that doesn't happen.
-Sometimes you just sorta stumble on nothing and then you crash into stuff and the baby cries and it's annoying :X



Overall I really liked it. I'd probably give it like a 9.5/10 overall for the main campaign and like I said earlier about an 8/10 for the side content. So maybe overall a 9/10. I definitely think it's one of the strongest AAA campaigns I've played in a game in a while (and usually sandbox games don't have great campaign; but the campaign was closer to MGS3 where it's non-linear way through a section but still very level designed vs. completely open like MGS5). As much as I love indie stuff, it's nice to play a big amazing visuals and music and VA and 5.1 adventure that's varied and satisfying because the budget is there. Probably my GoTY for 2019. Will look at all the games I played tomorrow and make my top 10 list and see if there was anything else I'd rate higher in 2019.

Also:
(https://i.imgur.com/ZUKAL9Ql.jpg)

3.1% really surprised me. I feel like getting everyone on the UCA is like getting all the towers in an Ubi game and figured a lot of people do that stuff. But obviously not! I think I'd have expected somewhere between like 20-40%, then again my clear time was 65 hours so a lot of people probably didn't want to invest that much time into it.

Still probably gonna play it for a few more sessions and do some more missions and check out a few spots on the map I never checked out and tools I never played with. But pretty much done and satisfied :)
I don't really find DS safe at all. The game is very non-traditional and it shows in the reviews and sales probably aren't gonna be anywhere near MGS.
Also making a game not about shooting which turned off A LOT of people is ironic since by the second half or 3/4ths in it basically becomes an action game with



spoiler (click to show/hide)

guns and cars and grenade/rocket launchers/tranq grenades and you can shoot down everything.


I think if it was like that from the start it would've reviewed and sold a lot better. But it would've taken away a ton from the game's progression of starting out on foot with just a backpack and a wobbly corpse and making it up the first mountain was a challenge. DS's progression slope of challenge & abilities is incredible. So I respect that the game is not safe.

I feel like this is gonna be a game that I miss as time goes on because it was so original and refreshing and nothing else like it. Feels like it'll be similar to Shadow of the Colossus where it's a cult classic that people always bring up. Just was an incredibly high budget AAA cult classic which is insane but props to Sony for funding it and letting Kojima do whatever he wanted.

No idea whether Sony will be willing to do that again if DS didn't light up the charts, so who knows what the next Kojima game will look like. But I sure hope they give him a blank check again.


Anyhow, I got back to the game because the gameplay is so damn fun and am 3/4th through building out my ziplines and 5-starring all the eastern map. They 5-star so freaking fast compared to the central map it's a breeze and a lot of fun, plus they're all so close to each other when you're ziplining. I've been unlocking a shitton of post-game interviews, so I gotta sit down and read them all since Kojima loves to pack half the story explanations and character motivations into text logs post-game. I have like 35 unread now since the last chapter of the story haha. Caught up on emails at least. Probably gonna keep playing until I 5-star everyone which isn't gonna take long from where I'm at.
Finally found the stats page 71 hours in :lol
They really hid your stats well under bridge links.
Pretty impressive stat counting. Was cool seeing all my stuff there and some helpfulness in completing my 5-star and some trophies. Built 98 ziplines!

Also learned about Porter trading from looking through achievements. Neat. I really enjoyed the porters walking around picking up stuff on their own. Added a lot to the world feeling alive.
And learned about hard mode. Was wondering why I had 120+ S ranks but no legend of legends. Playing on hard now.

And I unlocked the I guess best weapon in the game?



spoiler (click to show/hide)

The homing rocket launcher that shoots 4 at a time from Evo Devo Scientist at 4 stars
Would've been nice to have this for the 2 sponge BT HP bosses. Guessing instead of 10 mins of shooting at them, they'd go down in a few mins with this.

Used the rocket to murder a mule camp since I never killed anyone the whole game and wanted to see what happens. Lou died from sadness ;____;


Enjoyed the



spoiler (click to show/hide)

Epilogue interviews for each character after the ending that you unlock doing runs in post-game.


Pretty ok with the story. Great game!

Would probably get my very first PS4 Platinum trophy but pretty sure one of the hidden trophies is gonna be those memory chips and that's one thing I'm not gonna go collect. Only found like 6/54 during my travels.
Actual Spoilers for those that care

(https://i.imgur.com/2iCv7CM.jpg)


#MakeAmericaCremateAgain :doge

Opening is full of "what the fuck is going on :mindblown " with the "timefall, DOOM, CHIRAL!!!!!" terms going on. I don't think I've seen the codex yet and I'm set to deliver the above. So I guess I'll check the watch/handcuff thing later today to see if the codex is in there to explain some shit to me. But Kojima diving deep into the world without building it is a little :doge for getting folks on-board.

I didn't mind the opening, but I can definitely see why it'll be divisive with folks. The delivery/balance mechanic is meant for you to take things "slow," and not just rush around and BIONIC PUNCH! like MGS6/Phantom Pain.
Who's a goddamn idiot?



I'm a goddamn idiot

(https://i.imgur.com/iu8R29U.jpg)


Protip: Don't think "Oh, I can just overload my bike and myself, it'll be fine." 1) The bike slows down 2) You slow down. 3) You run into BT's and can't outrun them apparently (much to my dismay as I did that a few times)

Now I have a shit ton of cargo to haul back to the last "strand" for the first area and a BT area that completely fucks me over. :lol :lol :lol :lol :doge

Anyway: :bow Bridges people make. :bow2 :bow Generators :bow2 :bow Vehicles :bow2
Reloaded a save like five points back because the game auto-saves at terminals or if you squat/rest. :doge

(Also the infamous PS4 save-file blowing up is in the PC version. Why doesn't the Decima engine/Kojima allow us to delete saves? I guess for recovery/screwing up purposes like mine but still... geez, I have saves going back yesterday morning)



Kojima!!!!

(https://i.imgur.com/fV1D0ju.jpg)
(https://i.imgur.com/NNkranj.jpg)


:beli Kojima...

(Norman or whoever they modeled the body on has no ass.)



Only on Master Race editionô

(https://i.imgur.com/3NQSTle.jpg)


Finished the first actual boss of the game. The weapon combat so far is pretty wonky. I haven't gotten guns (which Kojima showed off in E3 demos?) yet, so the battle was "climb up and throw things at it" and then you pick up the "used" parts of it, but you can use those again even though I have a mountain of blood bags I haven't used. :doge :doge :doge :doge

So after the battle, recycled those. There's deliveries to do here but I dunno how beneficial it'd be to grind instead of going on the boat.

Also Pro-tip: Get the cities back online ASAP. It'll give you the bridges/etc. that people build. I didn't realize this slamming through the notifications until after I left the "network" area (going to the last point of the first area) that the builds don't reach past a certain point so I couldn't drive the Trike/Motorcycle up the mountain to the last area because it got extremely rocky and nobody had bridges up.

Which reminds me: Building is really awkward in regards to not being able to rotate and "ramp" things like the ladder or the bridges. The wind-farm is notable. I saw a bridge with a tree going through it, but you can't place a bridge to have the bike go down a "ramp"/slope to an easier area. So taking the bike through that area (so far) is really annoying.

I dunno if that's fixed on the PS4 version, but I do think Kojima and his team could make it a little easier to build things and have the "strands"/roads be better/continuous instead of these "gaps" where you're able to place a bridge but then you have to dodge rocks to get to the next one.
The goddamn

spoiler (click to show/hide)

World War 1 scene.


(https://i.kym-cdn.com/photos/images/facebook/000/967/670/76c.jpg)



Actual spoiler images

(https://i.imgur.com/AkS4OKJ.jpg)
(https://i.imgur.com/ct9yQH8.jpg)
(https://i.imgur.com/SaOk6yV.jpg)


(https://i.kym-cdn.com/photos/images/facebook/000/967/670/76c.jpg)(https://i.kym-cdn.com/photos/images/facebook/000/967/670/76c.jpg)(https://i.kym-cdn.com/photos/images/facebook/000/967/670/76c.jpg)

(https://i.imgur.com/GtHCM8u.jpg)


(sort-of)
(https://i.imgur.com/hrFsTe2.png)
*Reach the mountain*

Game: "Go back to Mama."
Me: "Ok, I'll just climb the mountain, it's a straight-shot down."
*Spongebob font: AN HOUR, THREE BUSTED SHOES, DODGING BT'S AND SNOW DAMAGING YOUR FEET WITH SANDALWOOD LATER...*
Me: Made it.



Game spoilers

Kojima/Higs: LOL BOSS TIME BITCH.
Mama: Run!!!
Me: Fuck that, I've got the materials to make blood grenades and an assault rifle. I'm shoving Higg's boss back up his ass.
Road Autism

(https://i.imgur.com/fBPxFRJ.jpg)


2hours:30mins to do this mission because I was building roads from the starting area->mid-way distribution center (started here since the road I built a few days ago got here)->Mama's lab/city.

Go back and forth to get materials from the player-built shelters (sorry to anyone keeping materials there, but fuck you for not building roads earlier), build out from Mama's Lab to the Incenerator on the map and beyond that to the Distribution Center in the mountains. At that point I run out of materials and take the truck across the rivers up to the final stretch. Find a player built shelter, go "Fuck, let me see those materials."



Slight spoilers for Don

SLAM! fall over backwards onto Mama while being chased by Terrorist MULEs.


Sam: "OH MY GOD! I'm so sorry!!! Are you ok?"
16% damage.

At that point, I put the materials into the road next to the shelter (>:| not finished) and deliver the cargo to the area. Results above.
*Whiteout starts to happen as I'm climbing the mountain*

[NEW E-MAIL!] The Mountainer: "Don't get caught in the Whiteout!!!!"
Me/Sam in the middle of said Whiteout checking the e-mail quickly: :beli :comeon :beli :goty2

Chapter 7: :lawd



Game spoilers

The explanation scenes for Norman and Mads. :lawd :lawd :lawd


This game is for parents, it seems.
Are you enjoying the best part of the game??



spoiler (click to show/hide)

That Zipline Life
Reached the end of the second area. But now I need to figure out:



Actual game spoilers

How to cross the Tar Ocean


Which the game doesn't explain. At least in an e-mail I haven't gotten yet, and nothing ordered/required yet...

So I might go back and 5-star EVERYTHING connected and see if I can get a few of the dark-zone areas on the network and maybe finish building roads until/when the game tells me the information?

Edit: OH I AM A MORON. :snoop I can't believe the answer was that obvious.
Chapter 9:

(https://i.imgur.com/ef28TQS.gif)



Actual game spoilers

(https://i.imgur.com/AV9Xckn.jpg)
(https://i.imgur.com/wVkWzLp.jpg)
Higgs has his eyeshadow on fleek, like a coworker of mine. :doge
(https://i.imgur.com/a1XMq04.jpg)
(https://i.imgur.com/WiCUGmI.jpg)


(https://i.imgur.com/OFxZezB.jpg)

(https://i.imgur.com/xJh8byT.png)



More Actual Game Spoilers

(https://i.imgur.com/4YOLHjn.jpg)
(https://i.imgur.com/jb9pyDM.jpg)
:uguu

(https://i.imgur.com/3un7kaL.jpg)
(https://i.imgur.com/lDZtwOv.jpg)
(https://i.imgur.com/hZieG9n.jpg)


(https://i.imgur.com/mrED6Vh.jpg)

(https://i.imgur.com/ef28TQS.gif)(https://i.imgur.com/ef28TQS.gif)(https://i.imgur.com/ef28TQS.gif)(https://i.imgur.com/ef28TQS.gif)

Final boss time!



More Game Spoilers

(https://i.imgur.com/HO96vxU.jpg)
(https://i.imgur.com/JG2uVXS.jpg)
(https://i.imgur.com/DjSLqCd.jpg)


Holy shit, Kojima: You madman! Pulling a MGS4 on us! :doge



More Game Spoilers

(https://i.imgur.com/GcBJutT.jpg)
TYSON'D! :doge

(https://i.imgur.com/HUs4zdn.jpg)

(https://i.imgur.com/um71pqS.jpg)

(https://i.imgur.com/fOblCOg.jpg)



(https://i.imgur.com/TPMP97l.jpg)

Ok, enough image spam. Point is:
(https://i.imgur.com/ef28TQS.gif) x 200

Oh wait, one more. Got an e-mail after all of this ending:



Minor Game Spoiler

(https://i.imgur.com/AYmNiXa.jpg)


I guess I should've delivered those fucking pizza's instead of rushing to the end? :doge :doge :doge :doge
Chapter 10-14/15:



Whole load of spoilers coming

(https://i.imgur.com/qS8wq6w.jpg)
(https://i.imgur.com/J7c8mj3.jpg)
(https://i.imgur.com/ICU8HFc.jpg)
(https://i.imgur.com/NaTWOga.jpg)
(https://i.imgur.com/Sk6SL6b.jpg)
(https://i.imgur.com/dPu24vd.jpg)
(https://i.imgur.com/4Sdm7yr.jpg)
(https://i.imgur.com/yYgQ7AA.jpg)
(https://i.imgur.com/gMvpWMY.jpg)
(https://i.imgur.com/hsA0pkA.jpg)
(https://i.imgur.com/9rpe8eb.jpg)
(https://i.imgur.com/Y9ArJ9w.jpg)
(https://i.imgur.com/McPgXHO.jpg)
(https://i.imgur.com/crUr2RO.jpg)
(https://i.imgur.com/lu57I8q.jpg)


https://www.youtube.com/watch?v=vt2i0ts-uck



More spoilers!

(https://i.imgur.com/SeU4O2z.jpg)
(https://i.imgur.com/x98FGej.jpg)
(https://i.imgur.com/THVapXQ.jpg)
(https://i.imgur.com/SDqeURL.jpg)
(https://i.imgur.com/rv4Axmr.jpg)
(https://i.imgur.com/j5alzIU.jpg)
(https://i.imgur.com/lIcIzn5.jpg)
(https://i.imgur.com/9REA02L.jpg)
(https://i.imgur.com/l5HqIv0.jpg)


:fbm :fbm :fbm :fbm



Even more spoilers!!!!

(https://i.imgur.com/jRP8t2V.jpg)
(https://i.imgur.com/3n5xc59.jpg)
(https://i.imgur.com/YNS6EYT.jpg)
(https://i.imgur.com/E48Oc4q.jpg)


I mean... the Eyeshadow was a dead giveaway of that... :supergay



OH GOD WHEN WILL THE SPOILERS END

(https://i.imgur.com/js091N6.jpg)
(https://i.imgur.com/Iobh4m0.jpg)
(https://i.imgur.com/tV4xsFI.jpg)
(https://i.imgur.com/pWHspg4.jpg)
(https://i.imgur.com/CziGWck.jpg)
(https://i.imgur.com/exognLX.jpg)
(https://i.imgur.com/wJjGhPZ.jpg)
(https://i.imgur.com/1nHkr8o.jpg)
(https://i.imgur.com/tXEX1j8.jpg)
(https://i.imgur.com/qFQPTYv.jpg)
(https://i.imgur.com/pLmTeWV.jpg)
(https://i.imgur.com/HvrEhhd.jpg)
(https://i.imgur.com/f5A5dAU.jpg)
(https://i.imgur.com/WEkutqH.jpg)
(https://i.imgur.com/5YvdU2N.jpg)
(https://i.imgur.com/vfoRhLc.jpg)


(https://i.imgur.com/vdlHc4o.jpg)

*Fast Forward screech sound as expo dump by Kojimbo happens here*



spoiler (click to show/hide)

(https://i.imgur.com/lzm3KlI.jpg)
(https://i.imgur.com/wOpPwH6.jpg)
(https://i.imgur.com/Q2LXSq5.jpg)
(https://i.imgur.com/l39ekJi.jpg)
(https://i.imgur.com/OYElJVp.jpg)
(https://i.imgur.com/HwxZDz6.jpg)
(https://i.imgur.com/Y4NBGye.jpg)
(https://i.imgur.com/F6en4Iy.jpg)
(https://i.imgur.com/8X5RH5O.jpg)


(https://i.imgur.com/VaAwwAO.jpg)

Game Over, man! Game Over!



Just kidding, we're still on the Crazy Train...

(https://i.imgur.com/TouAcKp.jpg)


*Reach Out To The Truth.mp3*



Nearly there, I swear!

(https://i.imgur.com/e5elwiM.jpg)


*Fast Forward screech as Kojima REALLY FUCKING EXPO DUMPS HERE. LIKE AN HOUR OF IT. REALLY.*

(https://i.imgur.com/rUIIEoy.jpg)

I dunno if this is in the "Photo Mode" but I love this filter effect in this scene. Makes him look like a zombie.



I'll keep spoilerin'

(https://i.imgur.com/iE0EktP.jpg)
(https://i.imgur.com/6LQopVK.jpg)
(https://i.imgur.com/H9mGFLt.jpg)
(https://i.imgur.com/ro2s6P3.jpg)
(https://i.imgur.com/Nuktqli.jpg)
(https://i.imgur.com/dfLdoIa.jpg)
(https://i.imgur.com/hyEgqwP.jpg)
Del Toro and Reedus Source Film Maker porn when?
(https://i.imgur.com/QPRv2kh.jpg)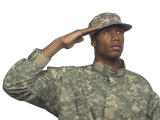 (https://i.imgur.com/fpbRb1W.jpg)
(https://i.imgur.com/wyJakbq.jpg)


(https://i.redd.it/ph6tpojfd5y11.jpg)





(https://i.imgur.com/cq0BHG1.jpg)
(https://i.imgur.com/pJDyK8l.jpg)
(https://i.imgur.com/4cLKVCH.jpg)
(https://i.imgur.com/hrv2B7y.jpg)
(https://i.imgur.com/EXLAJen.jpg)
(https://i.imgur.com/qyJ4F1m.jpg)
(https://i.imgur.com/nIHyH5p.jpg)
(https://i.imgur.com/1e1MQ28.jpg)
(https://i.imgur.com/zLjQJeu.jpg)
(https://i.imgur.com/yaeZZeq.jpg)



(https://i.imgur.com/c8iGHAI.jpg)



Final ones, promise!

(https://i.imgur.com/1BfGwmi.jpg)
:fbm BB/Lou died. :(

Kojima: BUT WAIT THERE'S MORE!

(https://i.imgur.com/Eq896pO.jpg)

"One last delivery" :mjcry Mads' arc :tocry



Not explicitly spoilerly but tagged all the same

Wasn't expecting the game to tie things together in such a touching way, particularly after the long beach sequence and its 'conclusion' (read after the fact in a comment apparently the IGN reviewer who gave it a poor score only played this far :p, though I avoided all reviews). Not sure any game I've seen nail such convincing crying rendering, apart from the solid performances themselves.

I enjoyed the sprinkling of levity brought by Heartman and also various of Higgs' sequences, particularly the latter's last fight styles. Only a Japanese game would throw in that. Also nice nod to Refn's lighting style in Heartman's room. Solid game, despite some grindy stretches if one wants better items. Was impressed at the snow traversal and effects, so those sections I didn't mind as much.
I thought he really pulled off the Madds thing.



spoiler (click to show/hide)

I totally did not expect Sam to be Madd's kid, even though the timelines made sense. Nice twist and wrapped up real well with the hug.